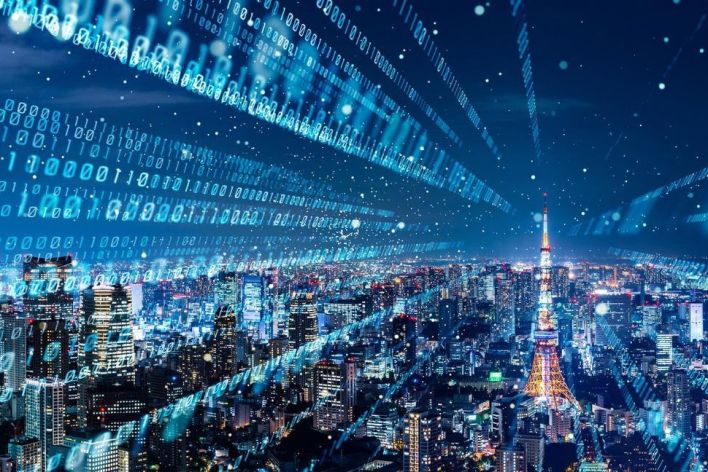 6 Keys to Structure your Data Strategy
Should your data strategy be a separate initiative from your digital strategy? Why is data so important? Large companies now have 'CDOs' who can be either a Chief Digital Officer or a Chief Data Officer - this is how important data has become for businesses everywhere, and the merging of these two titles illustrates how interrelated the two subjects are.
At Destination Digital, data is an everyday subject, and we wanted to offer some insights into why we constantly think about it in parallel to our thinking about digital strategy.

Knowing your users
As I stated in a previous article, the first step to building a digital strategy is knowing your users, where they consume your products, on which media, using which features, etc. All of this can be monitored in real-time thanks to a growing number of flexible data analytics tools that then allow you to slice and dice that data to analyze your user behaviors.
Building a new digital product (website, mobile app, API, etc.) should take into account data tagging (defining which data points your want to collect and how they should be shared with your analytics tools) in order to allow for precise visibility into the main use cases, usage drop-offs, and potential usability issues.

Defining KPIs
Defining which KPIs you will be monitoring is dependent on which data points you are able to collect, and with which frequency (monthly website views vs real-time ticketed entry into a venue for example). Defining your data strategy early on will allow you to get a clear view of the quantifiable goals that you can set for your digital projects, and how you can monitor and share them.

Value of Data
Both from the detailed user insights and from the raw data collected, data has value and can positively impact your bottom line. User insights are a key component of strategic partnership agreements nowadays, as major brands look more and more to quantifiable data to evaluate the success of a partnership. Conversely, anonymous raw data can also be valued by what it can show of macro-trends in terms of human behavior: collecting large swaths of anonymous location-based data points enables retail brands to do location analysis before deciding where to best position a new store for example… Additionally, anonymized data can be sold into data co-ops and therefore become a direct source of revenue.

Data as Unique Differentiator (creating your moat)
Once you have defined which data points you want to collect, the next step is thinking about how you can leverage them to create a unique value proposition that constantly feeds itself from more and more data. Leveraging your user analytics to offer a more personalized experience (product recommendations, save preferred settings, 1-click buy,…) is a great way to create a moat around your products and generate user stickiness. Collected data can also become part of a machine learning strategy that provides automated solutions that automatically improve themselves as more data comes in. Overall, a data strategy should examine how these insights can be used to create a moat around your business, something which social media platforms have well understood as they retain users by maintaining control over their social graphs.

Data Compliance
From a governance perspective, data compliance has become a major subject since the release of the European GDPR legislation in 2018, followed in 2020 by the equivalent CCPA legislation in California. Any data collected, whether it is user profile data, employee data, transaction data, location data, etc. falls under these rules and it requires quite a lot of effort to maintain compliance across the board. Best plan for these compliance requirements ahead of time so data protection is baked into your solutions from the start!

Data Infrastructure
As a key part of your digital infrastructure strategy, data can quickly be bulky and expensive to store, which means there is a trade-off that needs to be made between the cost of managing the data you collect vs the value you can extract from it. Optimizing your data infrastructure to ensure that any stakeholder that requires it is able to query and analyze it according to their needs is something that needs to be conceptualized ahead of time and taken into account into your digital architecture plans.
Overall data is a fascinating subject that now pervades literally every area of our businesses and organizations. Digitalization, sensors, Internet of Things have now made data ubiquitous and a key item in any company's strategy. Beyond that, deciding how you want to use your data (to the benefit of your users only? To the benefit of both your users, and clients and partners as well?) creates an ethos that shapes your company culture and your relationship to your users. Taking into account the points listed above will allow you to think about your data strategy holistically and dimension your infrastructure accordingly.